If there's a new fashion buzzword – or, more accurately, phrase – with which we can bet you're already familiar, it's 'quiet luxury'. But unlike many other recent trends (think Barbie pink, 'balletcore' and equestrian) it's not so easily defined or identified.
'Quiet luxury' – a mood more than a trend – is frustratingly amorphous: it's The Row, Tove and Khaite, or Phoebe Philo for Celine. It's softer than minimalism, but more polished than normcore. It's off-duty Olsen twins mixed with Sienna Miller in Anatomy of a Scandal. It's Jennifer Aniston in another well-cut black dress, or Amal Clooney in a beautifully tailored suit. It's old money, 'stealth wealth' and discretion rolled into one. In short, it's difficult to pin down in a few words, which is part of its appeal: nothing truly luxurious was ever easily won.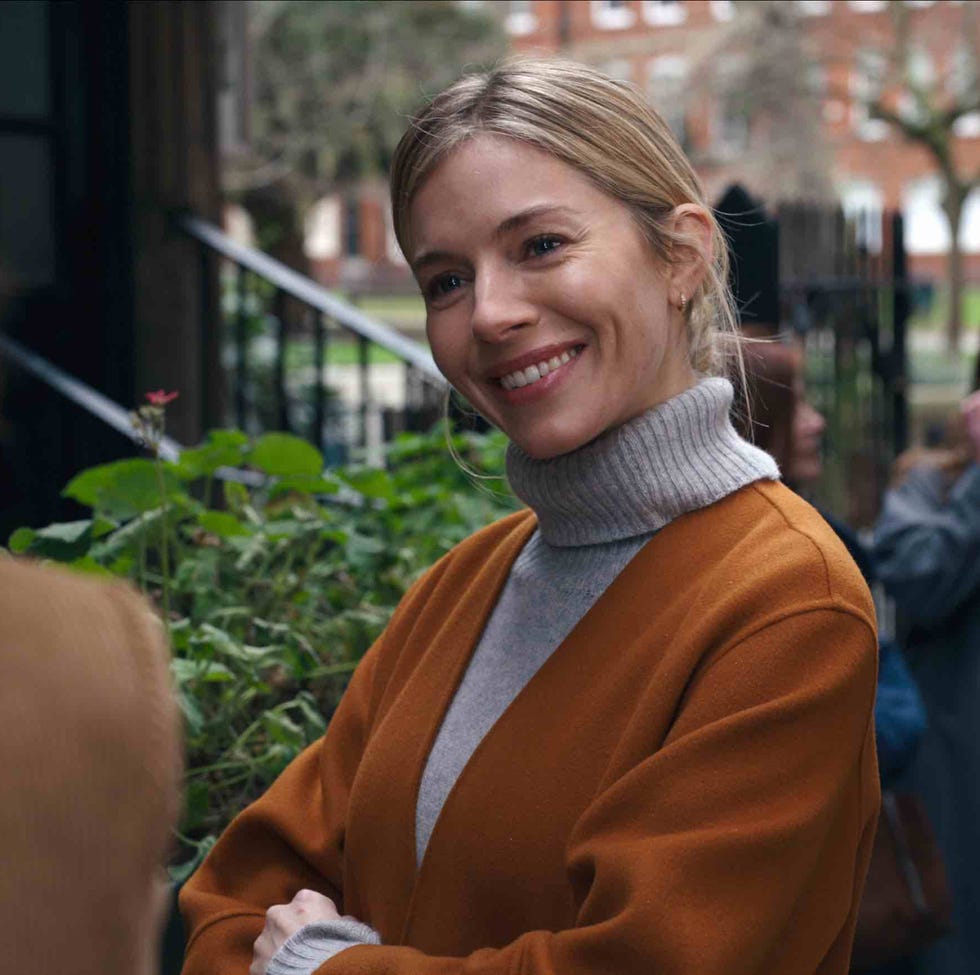 Sienna Miller in the Netflix series Anatomy of a Scandal is a prime example of quiet luxury – NETFLIX
The inconspicuous aesthetic of 'quiet luxury' has been neatly exemplified in the intersection of two, much-discussed recent cultural moments: Greg's date sporting a ludicrously capacious Burberry tote in the new season of Succession, and Gwyneth Paltrow's courtroom wardrobe. The former – brash, inappropriate, the clunky wielding of a brand name like a weapon – is categorically not 'quiet luxury', while the latter – soft leather, delicate jewellery and head-to-toe (unshowy, unbranded) designer pieces – is perhaps the most fully-formed version of the aesthetic.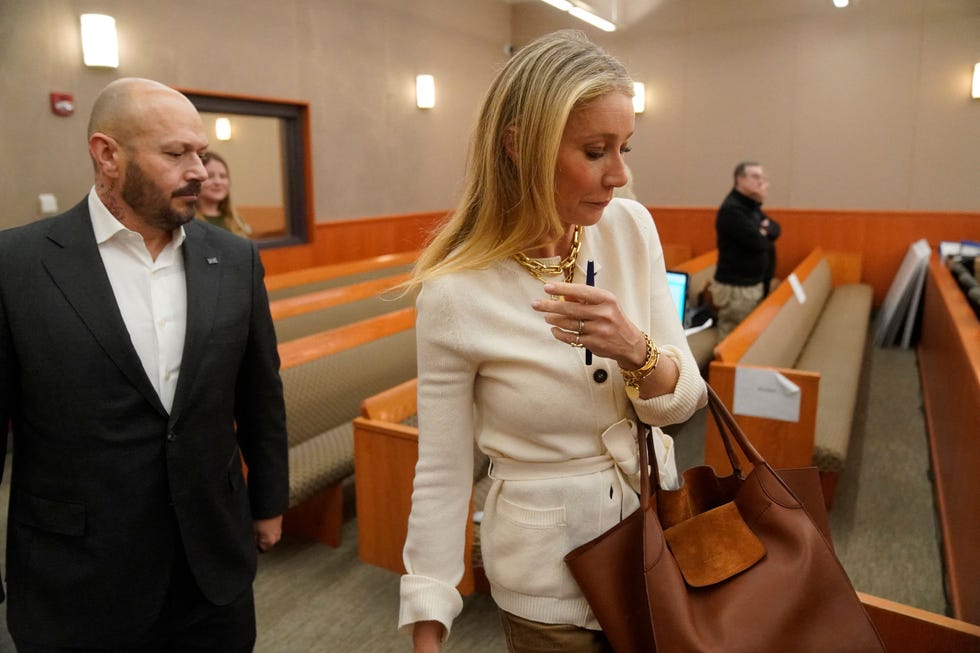 Gwyneth Paltrow in court in Utah, wearing the muted tones and unidentifiable designer pieces synonymous with quiet luxury – RICK BOWMER//GETTY IMAGES

In its essence, 'quiet luxury' has many of the same hallmarks as 'classic': well-made, muted staples that don't shout about their provenance, but rather quietly communicate a low-key, but undeniably high-end, unfussiness. It's about mixing an eye-wateringly expensive coat with baggy, vintage jeans; wearing multiple shades of beige at once; an expensive watch just peeking out from under the cuff of a thick, cream jumper. It's about quality over quantity and having the instinctive style and confidence to invest in wear-for-life pieces.
"More than a trend, 'quiet luxury' is frustratingly amorphous"
There's no point denying that 'quiet luxury' looks, from the outset, like a fashion moment directed at the mega-rich (after all, layers of softly-spun oatmeal cashmere don't come cheap). But its real meaning goes deeper: 'quiet luxury' is, in fact, a whole mindset for living. It's showing an inclination towards premium basics – not just in your wardrobe, but in every aspect of your life. Certain small touches can be 'quiet luxury' through and through, and at a surprisingly low price point.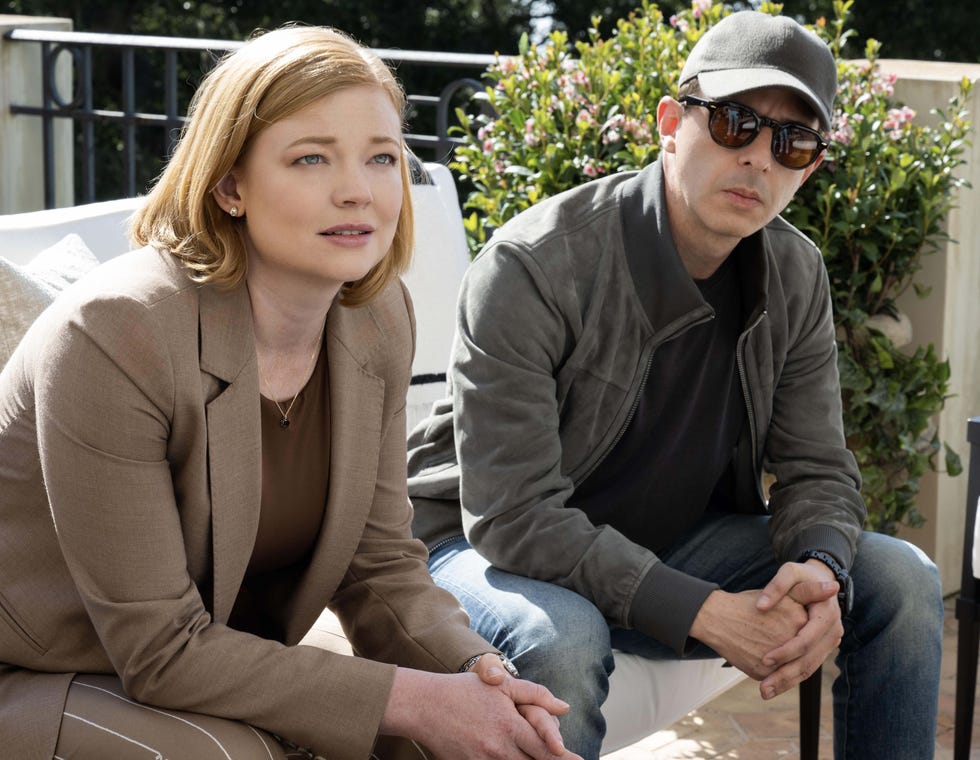 The billionaire Roy family in Succession are known for their unfussy, inconspicuous wardrobes – HOME BOX OFFICE//SKY
At home, 'quiet luxury' is enjoyed by yourself, not displayed for the approval of others. It's fluffy towels and an oversized bathrobe (preferably warmed on a radiator or rail). It's plenty of cosy throws – cashmere if you can, of course – and a fire, either electric or real. It's lots of eclectic furniture, from expensive antiques to personal, jumble-sale finds, each piece with its own story. It's having decades-old but still beautiful copper pots and pans, a playlist on a Bose sound system and a Smythson notebook (taking another cue from Paltrow) on your well-worn, wooden desk.
When it comes to beauty and wellness, 'quiet luxury' is ultimately about looking after yourself. It's high-maintenance, so that you can be low-maintenance: think regular facials for glowing skin; twice-monthly manicures and pedicures; whitened, straightened teeth (but not blindingly so); and a timeless haircut and colour (that, importantly, suits you), rather than what's been seen on the runway. 'Quiet luxury' is having a skincare routine (it might even be an affordable French pharmacy brand you swear by) and doing regular exercise – whether that's a top-tier Pilates class or running in the park. It's taking care of your mental health by meditating, reading a book or listening to a podcast. It's long, bracing dog walks and weekends with your family. After all, time is one of the greatest and hardest-won luxuries.
Perhaps the most obvious indicator of 'quiet luxury', however, isn't what you have, or what you wear – it's the way you act. The low-key luxe woman doesn't wait in line for a table at the latest buzzy restaurant, she hosts her friends at home for an intimate dinner. She sends thoughtful cards and flowers (not big, showy bouquets but seasonal bunches) for birthdays. She donates to charities, volunteers her time or supports causes that she believes in without shouting about it or requiring recognition. She doesn't boast about where she's going on holiday, and she certainly won't share it on social media (if she even has Instagram at all). But most of all, she's quietly confident not just in her wardrobe, her style and her social life, but in herself – which, some might argue, is the biggest luxury of all.
Source: www.harpersbazaar.com/uk/culture/lifestyle_homes/a43516328/quiet-luxury-lifestyle/